Pack of 24 units of instant cold bags (Measurements: 14 cm X 23 cm)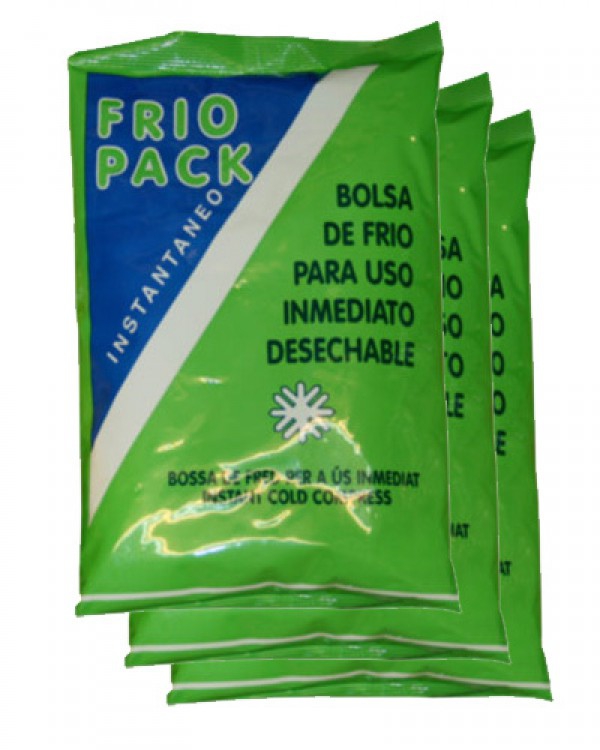 19,95€
Including VAT
(16,49€ without VAT)
Product in stock. Immediate shipping
* The shipping costs are calculated in the shopping basket
Reference: P-002-24
Description
Technical characteristics:
- Instant disposable cold bag (COLD/HOT COMPRESS)
- Measures 235mm.X 160mm.
- Weight 300 grams.
- Manufactured in bilayer complex.
- Interior print that prevents stains during application.
- Does not fade.
Indications of use:
Situations in which cold application is required. Cold therapy should be applied as soon as possible to enhance its effects and prevent swelling and inflammation caused by injury. Application times must be controlled and burns caused by excessive cold must be avoided.
Reviews
4,6
12 reviews

loading reviews...
anonymous
Spain
20/07/2017
anonymous
Spain
07/07/2016
anonymous
Spain
24/06/2016
anonymous
Spain
05/06/2016
anonymous
Spain
01/06/2016
anonymous
Spain
26/05/2016
anonymous
Spain
20/04/2016
anonymous
Spain
05/04/2016
anonymous
Spain
05/12/2015
anonymous
Spain
15/11/2015