Periform+ Vaginal Probe: 2mm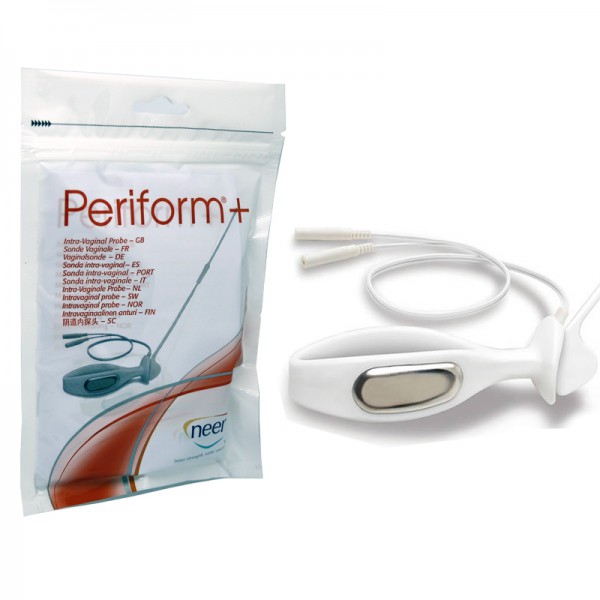 25,95€
Including VAT
(21,45€ without VAT)
Product in stock. Immediate shipping
* The shipping costs are calculated in the shopping basket
Reference: 20105041
Description
For more than 30 years, Periform ® has been the reference probe for therapists around the world for pelvic floor stimulation and biofeedback. After years of use, the Periform® vaginal probe has been revised to further improve its exceptional results while maintaining its unique shape. It can be used with most muscle stimulators and biofeedback equipment. (read the manufacturer's instructions before use).
Technical characteristics:
- Single Use
- Medical stainless steel
- Unique rectangular section that resists lateral movement
- Profiled electrodes for a comfortable stimulus
New features:
New very smooth and easy to clean shape. Longer integrated plugs. New pelvic floor contraction indicator (rod) with extension pieces.
Rod indicator:
Visual aid to the patient to teach him to perform pelvic floor exercises well. New indicator of pelvic floor contractions. New extension pieces for a greater development of pelvic floor movements and greater visual amplitude. Demonstrated potency of the perineum (disappearance of stress incontinence). It provides vital information on the effectiveness of perineal stimulation.
Compatibility:
- Probe compatible with all Electrostimulators and Biofeedbacks with a 2mm plug.
- Find our section of electrostimulators and biodeafbacks for Urinary Incontinence, clicking here
Reviews
4,9
26 reviews

loading reviews...
anonymous
Portugal
21/03/2023
Eugenio
Portugal
04/03/2023
Sandra Cristina
Portugal
30/01/2023
Isabel
Spain
14/02/2022
anonymous
Spain
09/02/2022
Joana
Portugal
24/01/2022
Sofia
Portugal
21/01/2022
Sandra Isabel Gonçalves Bugalhão
Portugal
18/01/2022
Cláudia
Portugal
12/01/2022
anonymous
Portugal
29/12/2021