Plastic Suction Cups with Rubber Pear (five sizes available)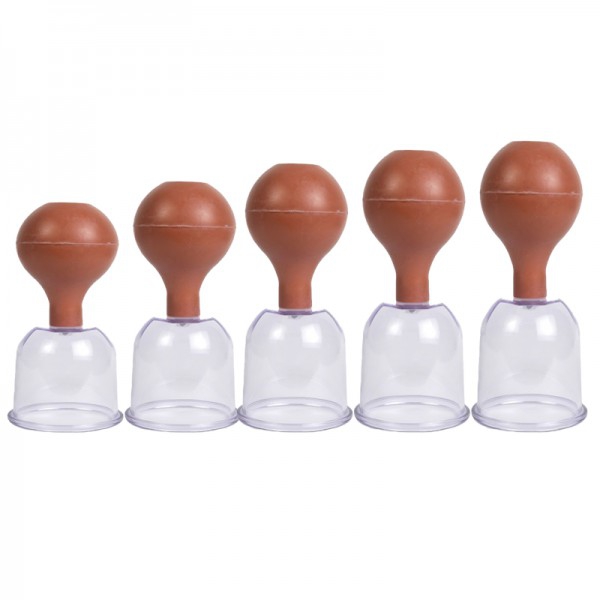 5,10€
Including VAT
(4,21€ without VAT)
* The shipping costs are calculated in the shopping basket
Available options
Description
Plastic suction cup with rubber suction bulb are ideal for carrying out cupping therapy treatments.
Cupping therapy is a natural treatment that serves to improve blood circulation in a region of the body. For this type of treatment, suction cups are used that create a vacuum effect that sucks the skin , increasing the diameter of the blood vessels in the region. As a result, there is greater oxygenation of these tissues , allowing the release of toxins from the blood and muscle more easily.
In this sense, these plastic suction cups with a rubber bulb are the best solution to carry out these types of treatments in a comfortable, simple and effective way.
Available measures:
- 2cm diameter
- 3cm diameter
- 4 cm diameter
- Diameter of 5 cm
- 6 cm diameter
Warranty:
- Items from this manufacturer (with the exception of accessories) have a 1-year warranty
- The accessories that come included with the products or that can be purchased separately, such as cables, applicators, light bulbs, batteries, power adapters, heads, etc. are not covered by the guarantee.
- Consumable materials such as electrodes, conductive gel, etc. are not guaranteed
* The guarantees will be applied as long as the device and its accessories are not damaged by misuse or negligence by the client: blows, broken displays, overvoltage, etc.
Reviews
4,6
32 reviews

loading reviews...
Patricia
Spain
12/03/2023
Patricia
Spain
01/03/2023
Lara
Spain
25/10/2022
Patrícia
Portugal
04/10/2022
anonymous
Spain
12/01/2022
anonymous
Portugal
20/07/2021
anonymous
Portugal
15/06/2021
anonymous
Spain
04/06/2021
anonymous
France
13/05/2021
anonymous
Spain
20/03/2021