Rapid self-diagnostic test for COVID19 antigens (Boson): 98% reliability - Nasal test - Results in 15/20 minutes (1 unit)
Product in stock. Immediate shipping
* The shipping costs are calculated in the shopping basket
Description
Rapid self-diagnostic test for COVID19 antigens (Boson)
The rapid self-diagnostic test of COVID-19 antigens is a test that guarantees high precision results since its reliability is above 98% (in particular it has a reliability of 98.72% ) in a short time (the results are available between 15-20 minutes after performing the tests) and in a more than simple way since it only requires inserting since it only requires inserting the swab 2.5 cm inside the nose.
Strengths:
- Extremely simple operation, it does not require specialized personnel to take the sample.
- Reliable results in a short period of time (15-20 minutes).
- It has CE0123 certificate.
- It does not require prior preparation, simply insert the swab 2.5 cm into the nose.
- High sensitivity and specificity compared to PCR.
- Nasopharyngeal (nasal) test results:
- Sensitivity: 96.77%

- Specificity: 99.20%

- Reliability: 98.72%
How to do the test?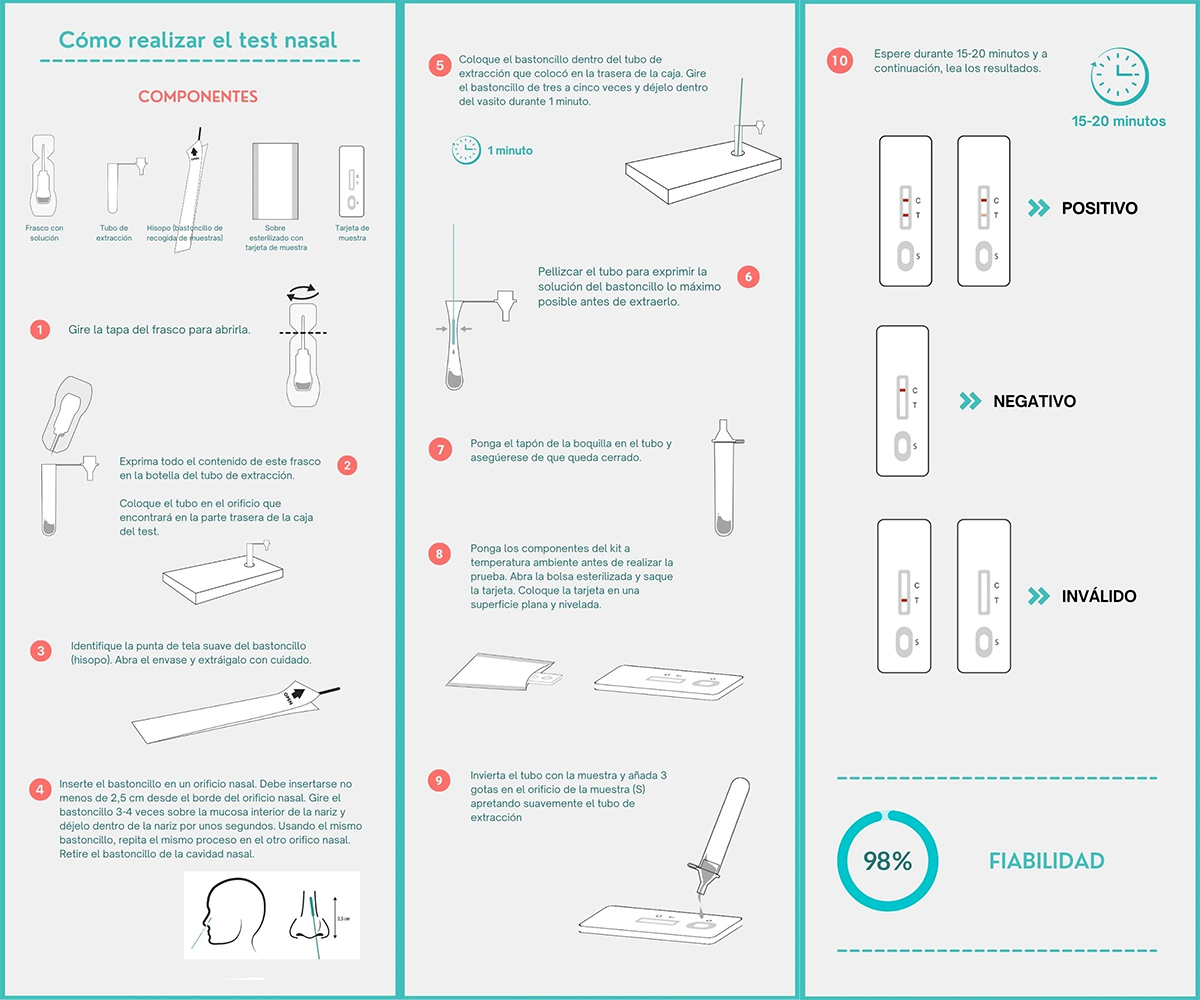 Basic endowment:
- Rapid antigen test plate in sterile bag
- Sterile swab
- Extraction tube
- Sample extraction cap
- Instruction sheet
Attached files
Reviews