Shoe covers - rough polyethylene tights with CE certificate: Green, blue or white color (100 Units)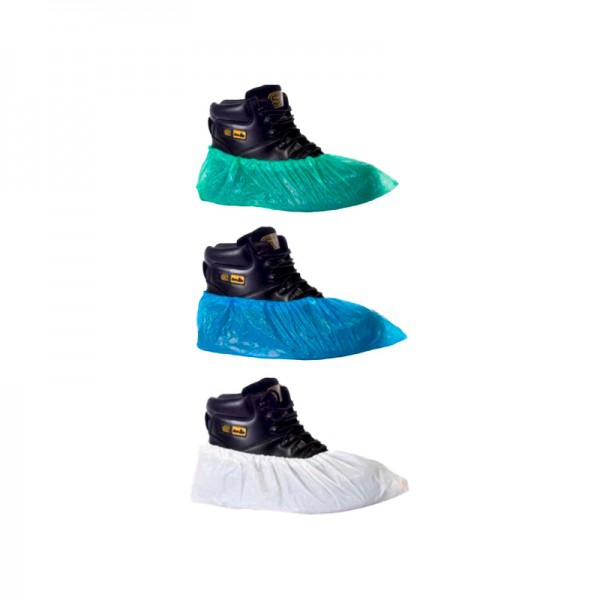 -43% off
3,39€
Including VAT
(2,80€ without VAT)
before 5,95€
* The shipping costs are calculated in the shopping basket
Available options
Description
Ambidextrous polyethylene shoe for visitors with elastic at the ankle for a total and comfortable fit. These leggings are made in green or blue and measure 15.5 x 41 cm . They are not reusable, so they only have a single use . They have CE and are sold in boxes of 100 units.
These cleats are ambidextrous , so they can be used on both feet. In addition, they have elastics at the ankle to adjust the shoe to the foot.
Technical characteristics:
- Green or blue polyethylene shoe
- Ambidextrous, with a diameter of 15.5 x 41 cm , and with elastics at ankle height
- Shim for protection against minor risks
- Single use shoe
- CE certificate
-ISO 13485:2003 + AC:2007
- Product compatible with food use
- Dispenser bags of 100 shims
Reviews
4,4
24 reviews

loading reviews...
Mónica
Spain
01/05/2023
anonymous
Portugal
01/12/2021
anonymous
Spain
25/11/2021
anonymous
Spain
16/09/2021
anonymous
Spain
21/06/2021
anonymous
Spain
05/05/2021
anonymous
Spain
05/03/2021
anonymous
Spain
25/02/2021
anonymous
Spain
17/02/2021
anonymous
Spain
06/02/2021