Sterile Lubricant Gel 113 gr Optilube Tube: Optimal lubrication, water-soluble, non-greasy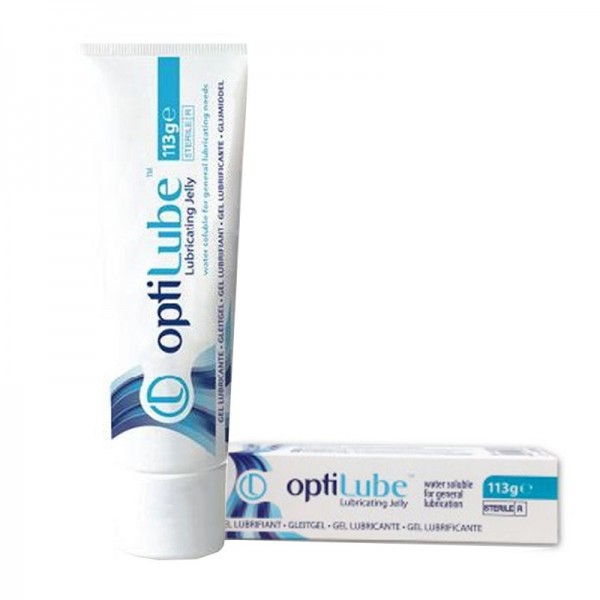 4,84€
Including VAT
(4,00€ without VAT)
Product in stock. Immediate shipping
* The shipping costs are calculated in the shopping basket
Reference: 506022247076
Description
Sterile water - based lubricant ideal for facilitating insertion of probes and other devices pelvic floor rehabilitation.
OptiLube sterile lubricating gel indicated for general hospital procedures: insertion of catheters, endoscopy, gynecological examinations, digital and instrumental examination, lubrication of condoms, etc.
Especially

suitable

Optilube
- Physiotherapy pelvic floor.
- Insertion of probes.
- The introduction of buffers.
- Lubrication of condoms.
- Sex.
- General hospital procedures.
properties
- Developed for maximum patient comfort.
- Provides optimal lubrication for a wide range of clinical procedures.
- It is soluble in water and greasiness.
---
Warranty
- The accessories are not fungible are guaranteed for 6 months
- Consumable accessories from this supplier, such as electrodes, conductive gel, etc. are not guaranteed
* The guarantees will always be applied and when he or accessories are not damaged by misuse or negligence: beatings, broken displays, overvoltage, etc
---
Reviews
4,8
27 reviews

loading reviews...
anonymous
Spain
24/09/2023
anonymous
Spain
11/07/2023
Manuel
Spain
13/03/2023
Ana
Spain
17/12/2022
Sonia
Spain
22/11/2022
MARTA
Spain
21/06/2022
anonymous
Portugal
26/04/2022
anonymous
Spain
04/03/2022
anonymous
Portugal
21/09/2021
anonymous
Spain
06/07/2021