Tensor Serum Hyaluronic, Collagen, Elastin Professional Kosmetiké 50 cc: Immediate Lifting Effect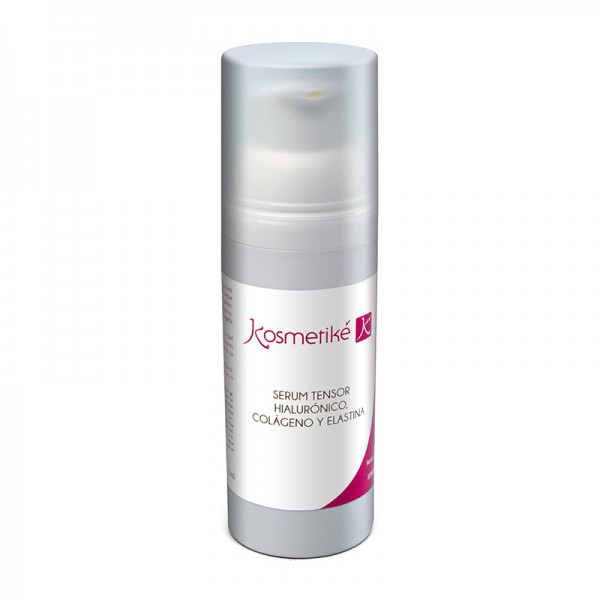 -28% off
6,95€
Including VAT
(5,74€ without VAT)
before 9,65€
Product in stock. Immediate shipping
* The shipping costs are calculated in the shopping basket
Reference: T0009
Description
Fluid with a high concentration of active anti - age action that results in a shock treatment to combat signs of skin aging: hyaluronic acid, collagen and elastin; plus a tensor plant extract that provides a feeling
of "lifting" I immediately on the skin.
Tensor immediate effect with an extract of plant origin, not synthetic, called Acmella Olaracea Flash. This asset, results in an immediate effect tensor of the skin, because it limits the micro-contractions of muscles that create wrinkles, resulting in a significantly smoother skin. Enriched with pure aloe vera, hyaluronic acid, elastin and collagen.
Strengths Serum Kosmetiké
Acmella oleracea: Jambu extract. Active tensing effect of natural origin. Rich in isobutylamides, it has a reversible and instant muscle relaxant effect on nerve and muscle cells
Collagen abundant in the dermis layer of the skin fibrous protein whose function is to keep skin smooth and hydrated. Over the years and the action of external environmental factors decreases collagen synthesis in the skin, which results in a visible loss of firmness and dehydrating the same. Collagen treatments bring a re-hydrating tensor effect and softening immediately, stimulate cell regeneration and increase flexibility in the skin.
Hyaluronic acid: natural component of the body whose function is to keep skin hydrated. With age its production decreases and it shows symptoms of dehydration and loss of elasticity in the skin. Due to its water retention capacity, cosmetic use is widespread as great moisturizing agent and filler skin wrinkles.
Elastin: protein molecule that provides elasticity to tissues. Elastin fibers attach to the collagen fibers and held in place by providing tissue flexibility and elasticity, unlike collagen, which provides hardness and strength. A decrease of this molecule causes wrinkles, sagging, dry and fragile skin. Their proportion is much lower than that of collagen, but like him, production is reduced over the years. When the skin receives an extra supply of elastin external appearance improvement, resulting in a more elastic and resilient skin, therefore incorporated in numerous treatments to prevent fine lines and wrinkles, as well as to fill those they are visible.
How to use
Apply on face and neck with a gentle massage until completely absorbed.
Conservation
Closed, cool, dry place. The container must be tightly closed and protected from light. Avoid cross-contamination.
warnings
Do not eat. Keep out of reach of children.
Ingredients
Aqua, Aloe Barbadensis Gel, Glycerin, PEG-40 Hydrogenated Castor Oil, Alcohol Denat, Collagen, Ellastin, Perfum, Carbomer, Imidazolidinyl Urea, Acmella Olarcea Extract, Hydrolyzed Silk, Calendula officinalis Extract, Hamamelis Virginiana Extract, Hyaluronic Acid, Sodium Hydroxyde, tetrasodium EDTA, Sodium Benzoate, Potassium Sorbate.
Presentation
- Package of 50 cc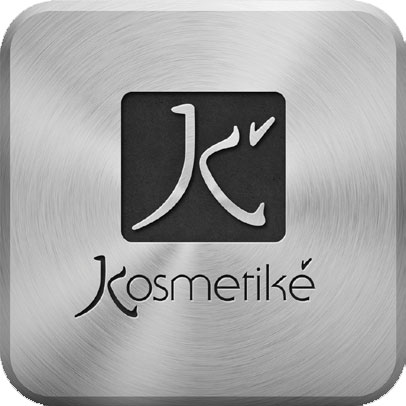 PROFESSIONAL LINE
Professional Kosmetiké the cosmetic line has been created to offer products for professional use at very competitive prices.
Its elegant formulations have been selected based on the following criteria:
- High quality ingredients and efficacy
- High content of natural ingredients
- Products in the current market trend
- Soft and pleasant textures
- Wholly pure and natural, without chemical additives, synthetic or animal without colorings or preservatives
The main objective of the full range of products Kosmetiké Professional line is the search for maximum skin care and hair.
Reviews
4,5
126 reviews

loading reviews...
MANUEL
Spain
22/05/2023
Mari Cruz
Spain
02/05/2023
Jesica
Spain
01/05/2023
anonymous
Spain
29/03/2023
angelica
Spain
15/03/2023
Romana
Spain
13/03/2023
Jesica
Spain
27/02/2023
Fernando
Spain
17/02/2023
Louise
Spain
16/02/2023
Raúl
Spain
05/02/2023