Univen manual resuscitator for adults (With or without transport bag)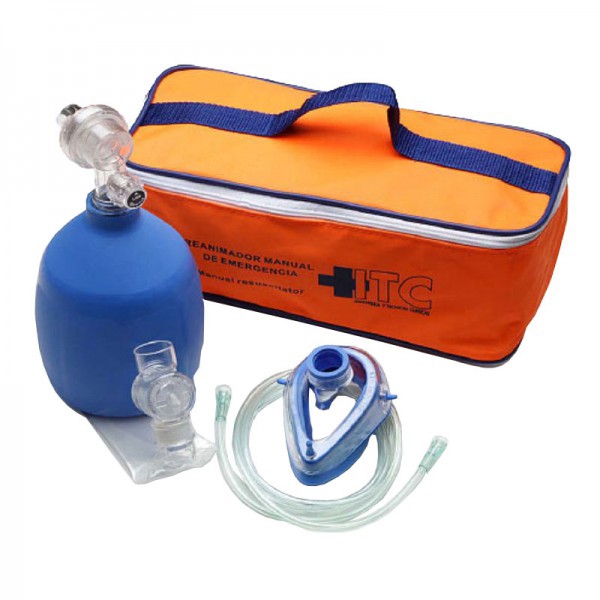 54,45€
Including VAT
(45,00€ without VAT)
* The shipping costs are calculated in the shopping basket
Available options
Transport Bag:
Nope
Reference: 09UASB0000
54,45€
Transport Bag:
Yes
Reference: 09UACB0000
78,65€
Description
The UNIVEN adult manual resuscitator is intended to be used as an aid for artificial respiration and cardiopulmonary resuscitation.
Technical characteristics:
- 1500 ml balloon resuscitator.
- Mask with transparent body of nº 5
- Oxygen extension.
- 1700 ml reservoir bag with valve
- Complete use and maintenance manual.
- Possibility of transport bag
Spare parts and accessories for this product
Transport bag for Ambú resuscitators Reference: 09BTRE0000
25,65 €
Product in stock. Immediate shipping
Reviews
4,8
13 reviews

loading reviews...
igor
Portugal
23/11/2022
DISTILLER, S. A.
Spain
02/06/2022
CEIP AS FORCADAS
Spain
05/04/2022
anonymous
Spain
29/05/2021
anonymous
Spain
15/04/2021
anonymous
Spain
09/03/2021
anonymous
Spain
19/11/2020
anonymous
Spain
04/12/2019
anonymous
Spain
28/06/2019
anonymous
Spain
13/06/2019