Veils of Collagen, Hyaluronic and Aloe Vera Kosmetiké (Unit) (Ref. T720)
clients ratings:

4.5 of 5 (18 reviews)
before 7,95€
price 5,95€


Offer -25%

[Including VAT]
Product in stock. Immediate shipping
* The shipping costs are calculated in the shopping basket
Description
Description Veils of Collagen, Hyaluronic and Aloe Vera Kosmetiké (Unit) (Ref. T720)
Velos for application of facial treatments enriched with different components such as:
Collagen: Firming and anti-aging
Hyaluronic: Moisturizing and anti-wrinkle
Aloe vera: Nourishing and restorative
Collagen is one of the main components of the cutaneous tissue . It is a very abundant fibrous protein in the dermis layer of the skin, whose function is to keep the skin smooth and moisturized . Over the years and the action of external environmental factors, the collagen synthesis in the skin decreases, which results in a loss of visible firmness and dehydration.
Hyaluronic acid is a moisturizing molecule naturally present in the skin. It acts by forming a film on the skin avoiding the loss of water and improving its elasticity and firmness .
This intensive treatment of collagen and hyaluronic acid gives an immediate tensor, rehydrating and softening effect , stimulates cellular regeneration , increases skin flexibility and decreases wrinkle depth .
Enriched with Aloe Vera , moisturizing and softening properties , ideal for mature skin as it penetrates the skin much better than water nourishing it to the deepest layers.
How to use
Step 1: Open the aluminum sachet. The mask is between a nylon sheet and a nonwoven textile sheet. Remove both protective layers and take the gel mask between thumb and index finger.
Step 2: Apply the mask from the forehead by tightening the area of ​​the eyes and lips. Enrich the product with thermal or floral water according to diagnosis if desired.
Step 3: Leave on for 20 minutes.
Step 4: Remove the mask delicately from the front to the neck ( spray with floral water). Make penetrate the excess if it exists and apply final cream of treatment according to the type of skin.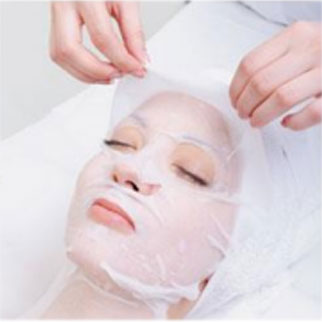 Applications
Especially indicated for dry, fatigued, mature skin. Also for dyed and easily irritated skins.
Conservation
Store at room temperature away from direct sunlight. Once opened use immediately.
Ingredients
(Water), Glycerin, Polyacrylate-13, Phenoxyethanol, Ethylhexylglycerin, Triethanolamine, Polyisobutene, Disodium EDTA, Sodium Hyaluronate, Polysorbate 20, Sorbitan Isostearate, Biosaccharide gum-1, Citric acid, Sodium citrate, Soluble collagen, Sodium benzoate, Aloe barbadensis Leaf juice powder, Hexyl cinnamal, Linalool, Hydroxyisohexyl 3-cyclohexene carboxaldehyde.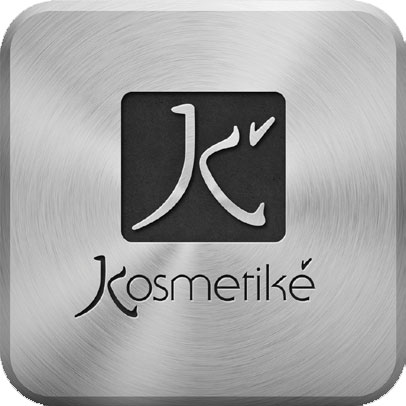 PROFESSIONAL LINE
The Kosmetiké Professional cosmetics line has been created to offer products for professional use at very competitive prices.
Their careful formulations have been selected based on the following criteria:
- High quality and effective ingredients
- High in natural ingredients
- Trend products in the current market
- Soft and pleasant textures
- Products totally pure and natural, without chemical, synthetic or animal additives and without dyes or preservatives
The main objective of the whole range of products of the Kosmetiké Professional line is the search for the maximum care of the skin and the hair.
reviews
Reviews Veils of Collagen, Hyaluronic and Aloe Vera Kosmetiké (Unit) (Ref. T720)
No reviews found for this product.

loading reviews...
<<
<

1

/
>
>>

reviews

view per page
3,Aún no lo he probado, en cuanto lo haga pondré mi opinión!
#1 on 30/11/2021 N° Client: Liza

3,No lo he probado
#2 on 26/11/2021 N° Client: Veronica

3,Deja la piel suave y radiante
#3 on 24/10/2021 N° Client: Laura

3,Buenísimos
#4 on 28/09/2021 N° Client: Laura

3,Sensación de rejuvenecimiento
#5 on 28/07/2021 N° Client: ROSARIO

3,Pendiente de probarlo pero so es como lo anterior voy a flipar Tiene buena pinta
#6 on 23/07/2021 N° Client: rosa

3,Deja la piel muy suave
#7 on 06/07/2021 N° Client: ROSARIO

3,Muy bueno
#8 on 09/06/2021 N° Client: Eva

3,Perfecto, se nota el resultado
#9 on 03/03/2021 N° Client: anonymous

3,Hidrata, ilumina, limpia y suaviza mucho la cara
#10 on 19/10/2020 N° Client: anonymous

3,Esto aun no lo he usado, desde que lo he comprado, pero si va tan bien como lo demás, ira bien también
#11 on 19/11/2019 N° Client: anonymous

3,NO LOS HE PROBADO
#12 on 07/03/2019 N° Client: anonymous

3,Bién ....................................
#13 on 11/10/2018 N° Client: anonymous

4,ainda não experimentei
#14 on 26/06/2018 N° Client: anonymous

3,muy buena relación precio calidad
#15 on 17/02/2018 N° Client: anonymous

3,Me encanta la sensación que deja inmediatamente después de usarlo.
Solo lo he usado una sola vez.
Me gustaría una oferta de este producto
#16 on 31/12/2017 N° Client: anonymous

3,El producto deja la piel muy hidratada.
Lo recomiendo a personas con la piel seca.
#17 on 23/09/2017 N° Client: anonymous

3,Es bueno y lo recomiendo a mis amigas. Hidrata la piel
#18 on 20/07/2017 N° Client: anonymous