Washable and reusable fabric sanitary masks with filters: with panda bear screen printing (Size - Children) (Includes only one filter)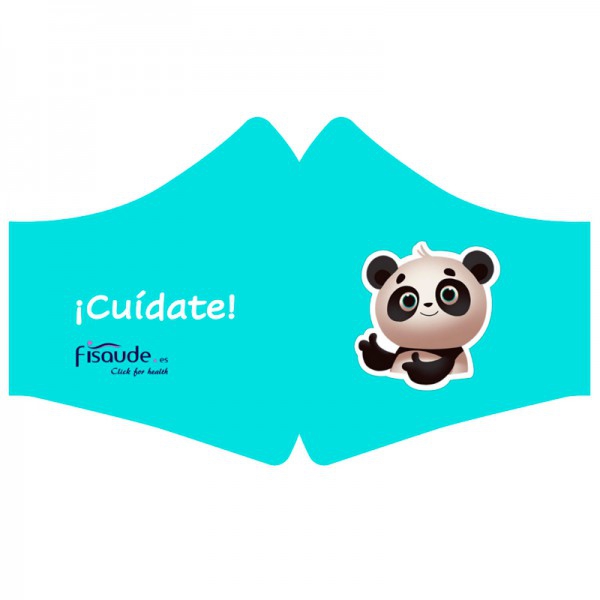 -63% off
2,78€
Including VAT
(2,30€ without VAT)
before 7,45€
Product in stock. 4431 units in stock. Immediate shipping
* The shipping costs are calculated in the shopping basket
Description
Technical characteristics:
- Adjustable thanks to its nose and chin construction.

- Nice and comfortable fabric, light and breathable.

- Includes a filter (not placed).
Sheath:
- Double layer 1+1 of 150 grams interlock mesh fabric.

- Fabric: 100% polyester, with inside pocket for filter.

- Certified by the UNE 0065:2020 standard as a reusable hygienic mask by the government.

- Child size.
If you want more filters you can buy a kit of 30 filters in the accessories section - The filters are for single use (it is recommended to change them every day).
Spare parts and accessories for this product
Pack of 30 filters for washable and reusable fabric sanitary mask with filters (Children's) Reference: MEDIDA B
5,70€
Product in stock. 2321 units in stock. Immediate shipping
Reviews
3,6
9 reviews

loading reviews...
anonymous
Spain
05/02/2021
anonymous
Italy
25/01/2021
anonymous
Spain
15/12/2020
anonymous
Spain
18/11/2020
anonymous
Spain
25/09/2020
anonymous
Spain
15/07/2020
anonymous
Spain
02/07/2020
anonymous
Spain
16/06/2020
anonymous
Spain
01/06/2020