120 ml urine container: aseptic, waterproof and airtight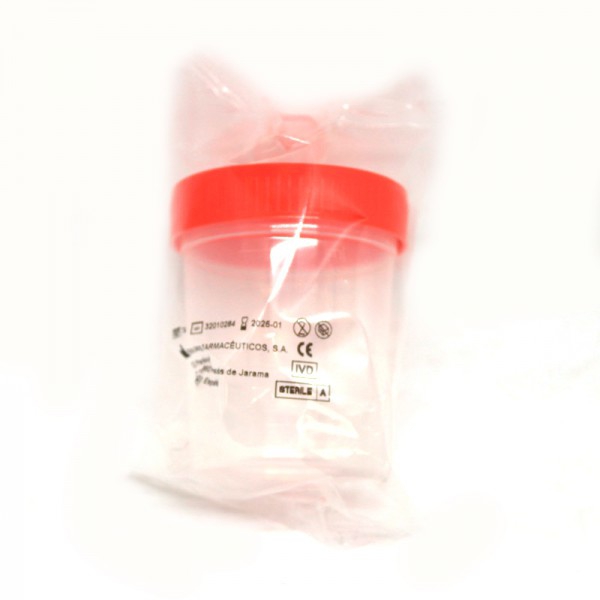 0,25€
Including VAT
(0,23€ without VAT)
Product with variable stock. Shipping according to availability.
* The shipping costs are calculated in the shopping basket
Reference: 19113
Description
120 ml capacity urine container. Waterproof and hermetic container , frustoconical with a wide mouth, with transparent, flexible walls, provided with a screw cap (4 sections) that is tinted in color. The closure is watertight as the lid has an inner skirt that presses against the mouth of the body.
Technical characteristics:
- Close by ½ turn
- The body is graduated every 20 cc. up to 100.
- Very resistant to shocks and tears.
- Made of polyolefins by means of thermofusion, extrusion and injection molding processes.
- These processes, which reach high temperatures, achieve high asepsis.
Reviews
4,7
12 reviews

loading reviews...
mario
Italy
31/05/2022
anonymous
Spain
24/08/2021
anonymous
Portugal
27/04/2021
anonymous
Spain
02/02/2021
anonymous
Spain
26/03/2019
anonymous
Spain
27/09/2018
anonymous
Spain
23/08/2018
anonymous
Spain
18/03/2018
anonymous
Spain
02/10/2017
anonymous
Spain
08/09/2017