Chlorhexidine 2% alcoholic spray (250 ml)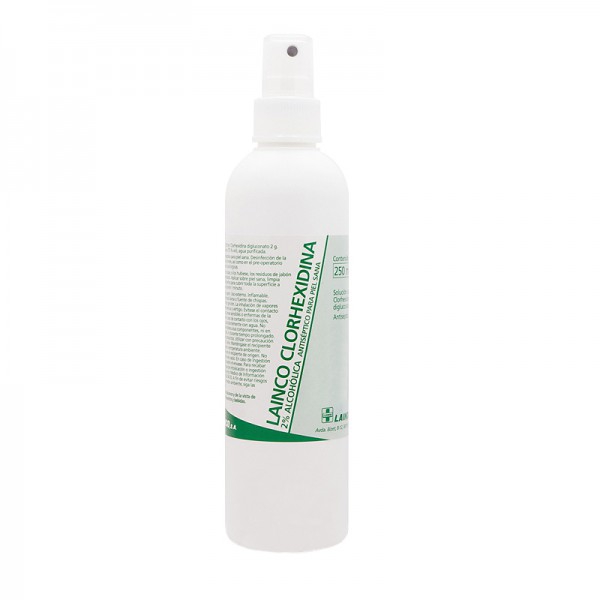 -22% off
3,90€
Including VAT
(3,55€ without VAT)
before 4,99€
Product in stock. Immediate shipping
* The shipping costs are calculated in the shopping basket
Reference: 162450.5P
Description
2% alcoholic chlorhexidine spray (250 ml) is one of the most popular antiseptics for disinfecting healthy skin due to its great cleaning capacity and ease of use. It is an ideal solution for disinfection prior to injections, as well as in the pre-operative period prior to surgical interventions.
Composition:
- Chlorhexidine Digluconate 2 g
- Isopropanol (70% v/v)
- Colorant
- Purified water
Reviews
5
11 reviews

loading reviews...
Pedro A.
Spain
29/08/2023
Pedro A.
Spain
14/03/2023
Ariana
Spain
08/02/2023
Pablo
Spain
29/12/2022
Crisdany
Spain
28/11/2022
anonymous
Spain
03/02/2021
anonymous
Spain
02/02/2021
anonymous
Spain
05/12/2020
anonymous
Spain
02/12/2020
anonymous
Spain
24/09/2020