Rosemary alcohol 250 ml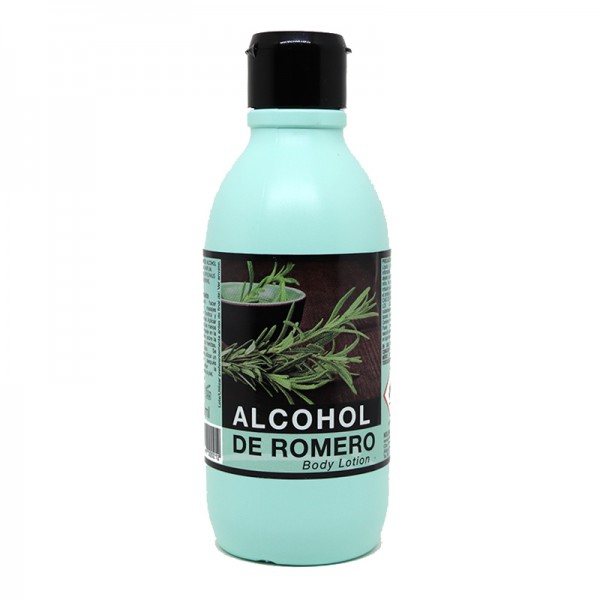 2,50€
Including VAT
(2,07€ without VAT)
Product in stock. Immediate shipping
* The shipping costs are calculated in the shopping basket
Reference: 3220401
Description
Rosemary alcohol is obtained from alcohol maceration and direct distillation of the rosemary plant (Rosmarinus officinalis) in flower.
For external use it is used for circulatory disorders, varicose veins, heavy legs, cellulite, relaxing, blows and bruises (that do not bleed).
In traumatology and sports medicine it is indicated for muscle, joint, rheumatic pain, low back pain and sprains . It has also been found useful against hair loss, seborrheic dermatitis, gout disorders and neuralgia .
As a toning massage applied in scrubs on the chest and back against flu and colds and to relieve itching caused by bites or dermatitis . Prevents decubitus ulcers in bedridden people. In veterinary medicine it is used to prevent hair loss.
Properties:
- Colorless, volatile liquid with the scent of rosemary essence.
- Miscible with water in all its proportions. Flammable liquid and vapors .
Presentation:
- 250 ml bottle
Reviews
4,7
20 reviews

loading reviews...
René
France
22/08/2023
René
France
15/06/2022
anonymous
Portugal
14/07/2021
anonymous
France
24/06/2021
anonymous
Spain
23/03/2020
anonymous
Portugal
19/12/2019
anonymous
Portugal
14/11/2019
anonymous
Spain
20/02/2019
anonymous
Portugal
29/11/2018
anonymous
Spain
16/11/2018