PODO sanding caps: Hygienic protection with non-stick effect (bag of 10 units)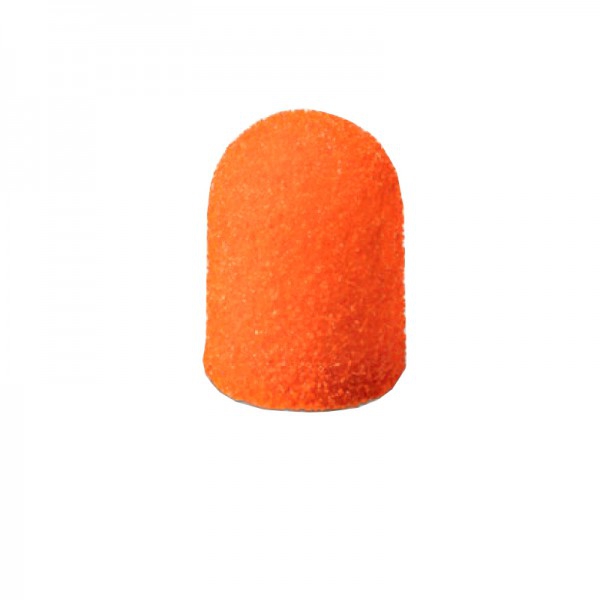 6,45€
Including VAT
(5,33€ without VAT)
* The shipping costs are calculated in the shopping basket
Available options
Bag 10 units:
5 millimeters
Reference: A21100052080
6,45€
Bag 10 units:
7 millimeters
Reference: A21100072080
6,60€
Bag 10 units:
10 millimeters
Reference: A21100102080
6,80€
Bag 10 units:
13 millimeters
Reference: A21100132080
7,80€
Bag 10 units:
16 millimeters
Reference: A21100162080
8,99€
Description
PODO sanding caps are specially optimized for use in foot care .
Thanks to state-of-the-art technology, the PODO orange abrasive cap from LUKAS is clearly more effective than other instruments on the market . And it is that with the new 'Podo' technology it is possible to remove calluses in much less time and in a more careful way, leaving a wonderfully smooth and pleasant skin.
To work with the SK PODO abrasive cap, just apply a slight pressure. The area of ​​the treated skin suffers less a beneficial act for the patients. The non-stick effect ensures that practically no skin residue accumulates on the surface of the cap. It is even possible to remove large numbers of calluses without having to change the tool, that annoying and time-consuming process.
The LUKAS support offers a high fitting precision for the cap, which remains firmly attached to the support during the entire treatment. If necessary, the cap can be removed and replaced without any problem.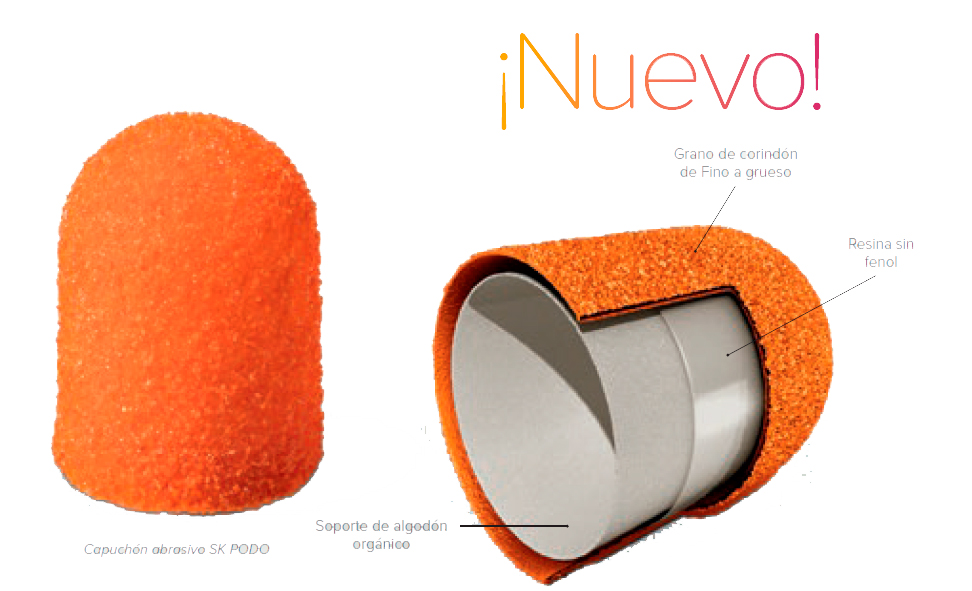 ​
Strengths:
- Easier and faster treatment: The corundum grain used, available in three fineness grains, is clearly more effective than other comparable tools.

- Smoother application: The abrasive cap requires only light pressure. The work does not cause fatigue. The skin does not suffer as much.

- Non-stick effect: The non-stick effect reduces the annoying non-hygienic accumulation of skin residues on the surface of the cap.
Technical characteristics:
- Bag of 10 units
- NOT SUITABLE for autoclaving
Spare parts and accessories for this product
GT PODO / THERMO mandrels for podiatry caps: precise, suitable, safe (1 unit)
Product in stock. Delivery according to selected model.
Reviews