Kosmetiké Professional Relaxing Massage Candle: Relaxing Effect (Ref. T0087)
clients ratings:

4.5 of 5 (6 reviews)
before 9,00€
price 6,95€


Offer -23%

[Including VAT]
Product in stock. Immediate shipping
* The shipping costs are calculated in the shopping basket
Description
Description Kosmetiké Professional Relaxing Massage Candle: Relaxing Effect (Ref. T0087)
Kosmetiké Relaxing Massage Candle: Ideal for a complete relaxation of muscles and mind, besides providing a great softness to the skin
The use of the cosmetic candle is indicated in highly sensory relaxation massages , by the combination of their perfumes, the temperature of their oils and their pleasant application, while it treats and repairs our skin for its high content in Shea Butter , Known regenerating, nourishing, moisturizing, softening and restructuring properties .
Helps prevent aging and prevents dehydration by protecting against external aggression, acting as a great restructuring of wrinkles and stretch marks . With a pleasant scent of green tea with a revitalizing effect.
Does not contain paraffins, coloring matter, animal proteins and fats, nor petroleum jelly
Conservation
Keep tightly closed in a cool, dry, well-ventilated place.
How to use
- Light the candle about 5/7 minutes before using, letting the flame turn the shortenings into oils. Pour the oil obtained along the area that we want to work as a thin thread that travels up and down the area and then work with wide and firm maneuvers throughout the body. Cut the burned handle when it has cooled to avoid staining the wax.
- Important: The oil must always be poured first on the palm of the hand, in order to control the temperature .
- The candle butter melts at a temperature of 40 ° C - 45 ° C
- Do not leave the candle on for more than 1 hour. Do not apply to injuries or injuries. Keep out of the reach of children. Do not leave the candle on unattended.
Ingredients
Butyrospermum parkii butter, Helianthus annus seed oil, Perfum, Beeswax, Octyldodecanol, Glycine soja oil, Tocopherols, Beta-sitosterol, Squalene, Citronellol, Eugenol, Geraniol, Limonene.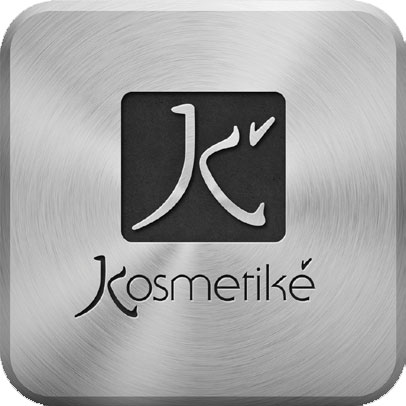 PROFESSIONAL LINE
The Kosmetiké Professional cosmetics line has been created to offer products for professional use at very competitive prices.
Their careful formulations have been selected based on the following criteria:
- High quality and effective ingredients
- High in natural ingredients
- Trend products in the current market
- Soft and pleasant textures
- Products totally pure and natural, without chemical, synthetic or animal additives and without dyes or preservatives
The main objective of the whole range of products of the Kosmetiké Professional line is the search for the maximum care of the skin and the hair.
reviews
Reviews Kosmetiké Professional Relaxing Massage Candle: Relaxing Effect (Ref. T0087)
No reviews found for this product.

loading reviews...
<<
<

1

/
>
>>

reviews

view per page
Tamaño muy pequeño pero la calidad es buena
#1 on 06/04/2022 N° Client: Jessica

Una pasada
#2 on 26/01/2022 N° Client: Ana

Todavia no la probe por que acabo fe recibirla pero el olor y la textura me encanta seguro que me encantara cuando la pruebe
#3 on 13/05/2021 N° Client: Estela

Muy agradable el aroma
#4 on 29/01/2021 N° Client: Josefa Maria

Hola encajan con lo q espsatifactoriieraba
#5 on 28/05/2018 N° Client: anonymous

Genial!
#6 on 30/03/2018 N° Client: anonymous